about silent promo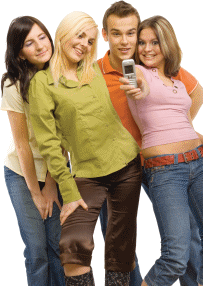 Silent Promo is a web-based online and live marketing tool that harnesses the power, speed and viral nature of SMS technology so that you can communicate with your customers faster and more effectively than ever before, all while keeping the level of investment of your business to
a minimum.
Silent Promo works by allowing you to have your own personal set of promotional lists, consisting of cell phone numbers provided to you by your customers. Your customers may decide to be part of the service, or decide to end the service at any time, simply by texting their command with the name of your list to 8040.
You can then send your own marketing material, promotions and information to the people on your lists instantly using our online SMS console.
Everyone on your list will then receive your message within seconds!
What about my customers privacy?
Silent Promo is built with Privacy in mind. We are 100% compliant with the Unsolicited Electronic Messaging Act introduced into New Zealand in September 2007 and were the first company providing txt services here to do so.
You have control of your own customer database and have the ability to add or remove numbers at their request. Customers can rest assured that their numbers will not be sold on to other parties or used by anyone else except you.
Your customers are also able to opt-in or opt-out of receiving material from you by simply using txt commands from their own phone. Opting out for them is completely FREE and initiated by a simple 1 word reply.
Signing up is SIMPLE and EASY with no long term contract.
Just call us FREE on 0800 20 8040 and let us do the rest! Or if you prefer, head on here to tell us your details and we'll be in touch.
Read through our Frequently Asked Questions page to answer all your questions about the service in detail.
If you think Silent Promo is the answer to your marketing woes, then you can contact us here!